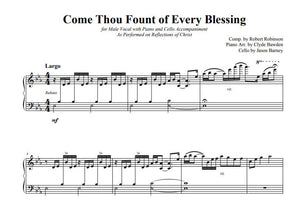 Come Thou Fount
Clyde Bawden's arrangement of Come Thou Fount was featured in the traveling exhibit of Reflections of Christ as performed by Freddie Ashby. Find the original version on Spotify and iTunes.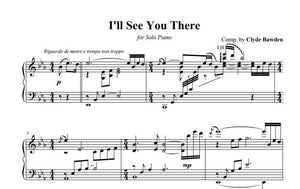 I'll See You There
Perform I'll See You There from the musical score of Reflections of Christ with this officially released sheet music. We hope that it brings you the same joy and companionship with Christ that it has brought us.Please do not use, copy, or distribute this music without the permission of Reflections Media Group, LLC. If you share this music with others, please direct them to this web site. Please direct questions to Jason Barney, jason@reflectionsmg.com.After your purchase is complete, you will be given a link to download the sheet music for vocal and piano parts in .pdf format.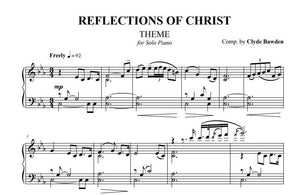 Reflection of Christ
Full Piano and Vocal sheet music scores of some of your favorite songs from the Reflections of Christ Soundtrack. Download is free! Enjoy and please share a video when you're done.
Bonus: This includes a couple of original compositions by Clyde Bawden and Jason Barney- the composers of the soundtrack.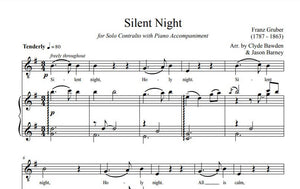 Silent Night - Brighter Days Ahead
Silent Night - Brighter Days Ahead - Sheet Music PDF